The 2016-17 Season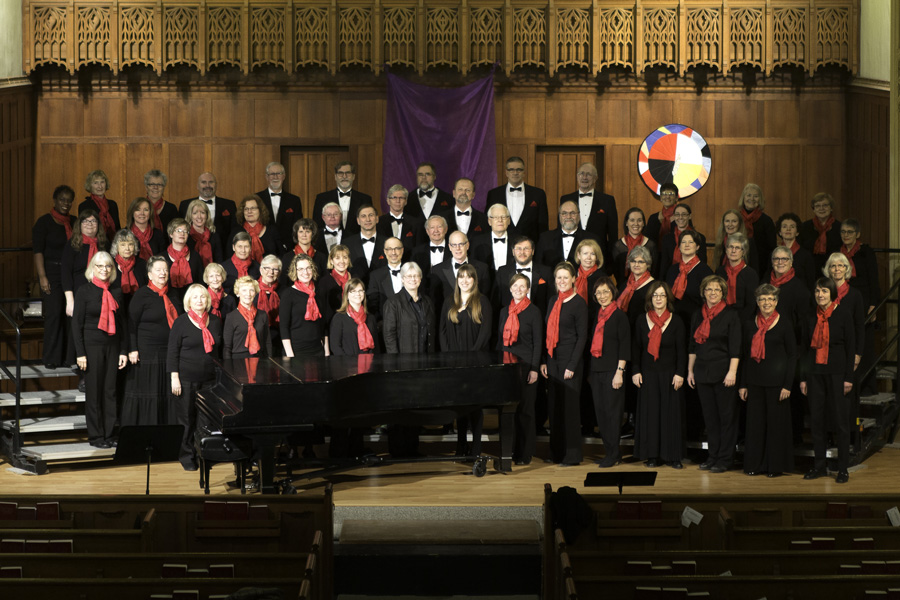 I Hear Music in the Air
Sunday, November 13th, 2016, 3 p.m.
St. Thomas the Apostle Anglican Church
2345 Alta Vista Dr., Ottawa
Poster (click to enlarge)
We open our 49th season with a concert to honour Remembrance Day. Our program will include Ubi caritas by Ola Gjeilo, Ave Maria by Franz Biebl, Au Champ d'honneur ("In Flanders Fields") by Laura Hawley, We Are by Sweet Honey in the Rock, and other sacred music. The powerful, recent arrangement The Trumpet Sounds Within-a My Soul by Ian David Coleman will feature our special guest, jazz trumpeter Nicholas Dyson.
This Is Why I Sing: Christmas
Tuesday, December 13th, 2016, 7:30 p.m.
Woodroffe United Church
207 Woodroffe Ave., Ottawa
Poster (click to enlarge)
Come and listen to a rich collection of favourite Advent and Christmas music chosen by our choir members. Hear what inspires us to keep on singing. With appreciation for our versatile accompanist, Jenna Richards.
CCC's 50th!
Sunday, May 7th, 2017, 3 p.m.
Woodroffe United Church
207 Woodroffe Ave., Ottawa
To celebrate our 50th anniversary, we are excited to present an all-Canadian program featuring the world premiere of a newly commissioned piece by Ottawa composer Laura Hawley. We will also perform works by Eleanor Daley (A Celtic Blessing of Light), Srul Irving Glick (excerpts from Triumph of the Spirit), Elise Letourneau (Ave Maria), and even a little something from the choir's very first concert in April 1967!
Join us for the post-concert gala reception and reconnect with friends from CCC's 50 years!