The 2014-15 Season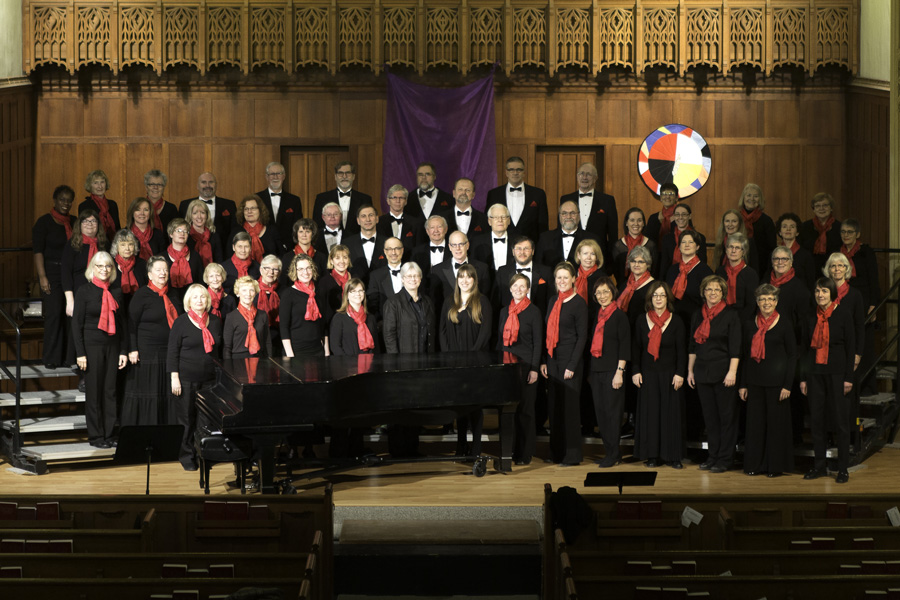 Messe de Minuit pour Noël
Tuesday, December 16th, 2014, 7:30 p.m.
Centretown United Church
507 Bank Street, Ottawa
Poster (click to enlarge)
We open our 47th season with the delightful Messe de Minuit pour Noël(Midnight Mass for Christmas) by Baroque composer Marc-AntoineCharpentier (1634-1704). This work is based on eleven traditional Frenchcarols that are woven into the mass and would have been easily recognized byparishioners in 17th-century France. The choir and soloists will be accompaniedby flutes, strings and organ. There will be other seasonal works and plenty ofsingalong carols.
Cantate Domino: Recent Canadian Works
Saturday, March 7th, 2015, 7:30 p.m.
Southminster United Church
15 Aylmer Avenue, Ottawa
Poster (click to enlarge)
Our second concert will feature new works by several Canadian composers,including Ottawa's Laura Hawley (All Days are Nights) andElise Letourneau (Ave Maria). Also on the program are Imant Raminsh'sMissa Brevis in C Minor for choir and piano and works by Leonard Enns,Paul Halley, Cassandra Luftspring and others. We welcome our newaccompanist, Jenna Richards. Come and hear Canadian choral gems!
CCC Grooves!
Saturday, May 9th, 2015, 8:00 p.m.
Centretown United Church
507 Bank Street, Ottawa
Poster (click to enlarge)
In case you hadn't heard, CCC enjoys performing a wide range of styles.In this concert the full choir and smaller groups will entertain you with a livelyselection of jazz, pop and Broadway tunes accompanied by keyboard,bass and drums.

-->